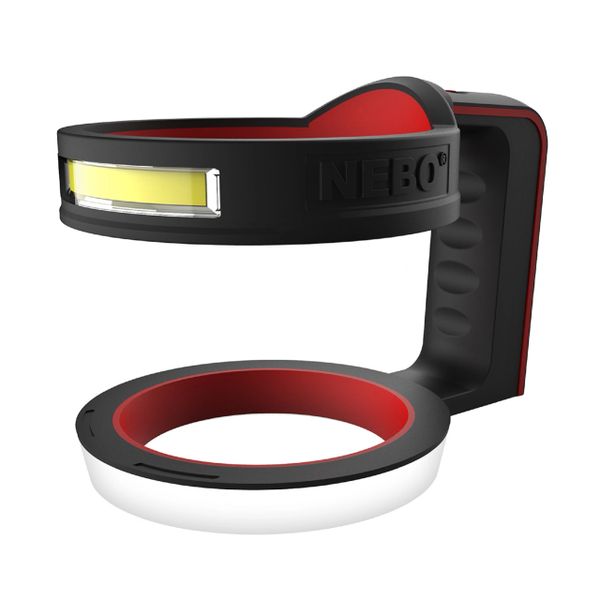 NEBO GLOW
The NEBO GLOW Light + Handle not only makes your 30 oz. or 20 oz. tumbler easier to hold and carry, but also gives you the power of light without moving a finger. No more slipping, dripping or tripping in the dark while trying to balance your tumbler when your hands are full. The GLOW fits most standard vehicle cup holders, and perfectly holds your tumbler secure with the rubberized grip ring. 
3 LIGHT MODES
• Task Light (220 lumens) - 3 hours
• Lantern (130 lumens) - 3 hours
• Combined – 2 hours
DESIGN
• Combined task light + lantern
• Ergonomic handle
• Fully dimmable
• Memory Power Setting
• Direct-to-lantern feature
• Rubberized non-slip grip
• Water and impact-resistant
• Includes insert for use with 20 oz. tumblers
OPERATION
• Top-positioned, ON/OFF button; hold to dim
BATTERIES
• Powered by 3 AAA batteries (included)
SPECS
• 0.47 lbs.
• (H) 4.625" x (W) 4.625 x (D) 6.75"
NOTE
• Handle only, tumbler not included
• Made for 30 oz. tumblers, fits 20 oz. tumblers using included attachment
Reviews